Projects
We've completed numerous commercial projects both locally and nationally, including subdivisions, strip malls, shopping plazas, fast food outlets, daycare centers, retirement villages & much more.
Recent Projects
Here's a sample of some our recent projects. Just click the link for more details and photos.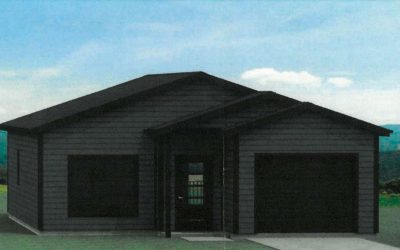 Southern Edge – our newest project located in GouldsResidential.Reardon Construction has been building quality homes for over 30 years. This subdivision will feature bungalows, split-entry bungalows, and 2 storeys with garages. Construction has started and homes are...
read more
Past Projects
Here's a sample of some our past projects.
Completed Condominium Projects
Freshwater Road Condominiums (12 Units)
One Centennial Square (25 Residential & Commercial Units)
Twin Brooks Condominiums (81 Units)
Summerville Condominiums (40 Units + 50,000 ft2 commercial space)
Carriagehouse (14 Units)
Restoration of the Imperial Tobacco Building (25 Units)
Vanguard Village, Gander
Whispering Creek Condominiums, Wolfville, NS
Westview Village Condominiums (81 Units)
Woodlands Condominium (46 units)
Kings Gate Condominiums (44 units)
Hawthorne Condominiums – Brigus (18 units)
544 Water Street (5 commercial condominiums)
Completed Subdivisions and Projects
Waterford Hills Park Subdivision (15 Homes)
River Bend Subdivision (175 Homes)
Freshwater Road (3 Homes)
Brigus Gardens Blueberry Place (16 Homes)
Natures Edge Subdivision (64 Homes)
Woodlands Subdivision (97 Homes)
Topridge Subdivision (24 Homes)
Completed Commercial Projects
Mes Amis, Music Collection, & Fast Lane, St. John's
West Side Charlies, Paradise
Quinlan Taylor Building, St. John's
The Bigs Ultimate Sports Grill (Don Cherry's), Mount Pearl
Rising Tide Art Centre, Trinity
Tim Horton's, Daycare Center, UAP Auto Parts – St. John's
Paul Murphy Services building O'Leary Industrial Park
Summit Building- 464 Torbay Rd
Federation of Municipalities Bldg 460 Torbay Rd
City Cycle – Topsail Rd.
Let's Chat
If you would like more information on our services, or have a project in mind, please don't hesitate to contact us.